About Us
Captrad Cable Systems
News
June 2018 - Appointed new distributors.
NEMA Approved
CCS New Cable Tray design
CCS looking for Worldwide partners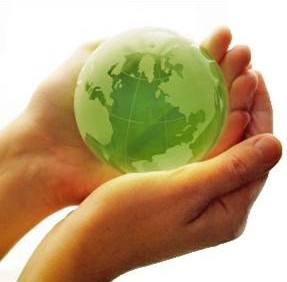 Ring +44 (0)1695 280510 or email
sales@captradcablesystems.co.uk
Captrad Cable Systems (CCS) is part of the Captrad Group and has been set up to solely supply GRP Cable Systems, from Cable Trays, Cable Ladders to their accompanying accessories. CCS has an excellent product range that can enhance any given project. Our products have been designed to assist the user when installing and using our cable management system.

The manufacture process

Captrad grp cable trays and cable ladders are manufactured by the pultrusion process – a continuous production process with comprehension process control in which the reinforcing glass fibres are impregnated with the thermosetting resin and pulled through a heated die where the resin cures to produce the finished solid profile section.

A polyester surface veil is incorporated into the surface during manufacture. It provides protection against scratches, minor impacts and enhances the weather resistance.

The standard resin system for Captrad grp cable systems is a zero halogen, fire retardant isophthalic polyester containing a UV inhibitor. Other resin systems for higher fire resistances, low smoke and toxicity or for especially difficult corrosive conditions can be supplied to order.
Performance benefits

Captrad grp cable trays and cable ladder systems have a number of important performance benefits over steel, aluminium and PVC cable support systems.

The high glass content of the sections manufactured by the pultrusion process have high strength and stiffness which enables the cable ladders and trays to carry much more weight over larger spans than PVC while at the same time having much better corrosion and weather resistance than either steel or aluminium.

The grp cable tray products are easy to cut and drill on site, which, with their light weight, make installation easy, keeping costs down and speeding installation. Hot work permits are not required and they don't generate sparks so they can safely be installed on working production processes without the need for expensive shut downs.

Our Cable Trays incorporate a unique "click fit" cover that grips the tray and holds in place in all but the heaviest weather without the need for additional clips or mechanical fastening but is still sufficiently flexible to be able to be removed and refitted without loss of the "click fit" functionality. This important feature significantly speeds installation, keeping installation costs down and avoids the possibly of mechanical clips being lost of dropping into process equipment or product.

Captrad have available a range of support brackets and associated fittings designed specifically for the cable management system such as uni-strut type profile, angles and channels.

Collectively these installation benefits can reduce installation time compared to conventional steel cable trays and ladders by up to 30%. Plus you are also able to transport more material due to the light weight of the product and carry it to isolated sites.

Flexibility

Not only can we offer our standard product cable tray and cable ladder range but we are able to help design and produce new bespoke cable management products to customer requirements. Our customers have the full support of a technical department that can assist with and questions that may arise from customers